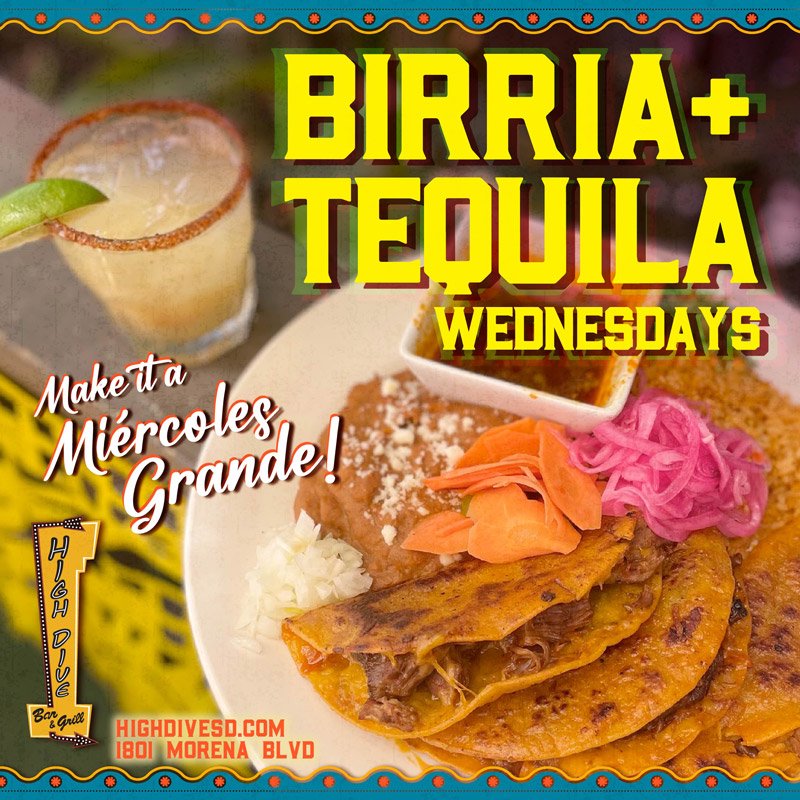 BIRRIA + TEQUILA Wednesdays at the High Dive is here to stay!!!!
Every Wednesday our kitchen will be cooking up the BEST Birria in town along with different delicious Mexican-inspired dishes! Plus, Fortaleza, Cutwater, and Real Del Valle Tequila specials all day long! Menu changes each week, check our FB & Instagram for each week's menu!

Steak Night fans… join us every Friday night for Fried Chicken Night, HIGH DIVE style…is here to stay! Come get down Chicken thighs brined and deep-fried. Served with choice of 2 sides – coleslaw/ mac & cheese/ potato salad/ side salad/ cheesy broccoli and piece of cornbread for $15. Starts at 4pm every Friday until sold out.

Join us EVERY Sunday at the High Dive for B I N G O starting at 10am.
Enjoy food, drinks, fun, and S#*!ty Prizes.

Join us every Monday Night at 7pm for Trivia hosted by Sunset Trivia.
Free to play + Gift Card Prizes.
Think you got what it takes to win? Come show us your knowledge!
*starts April 3rd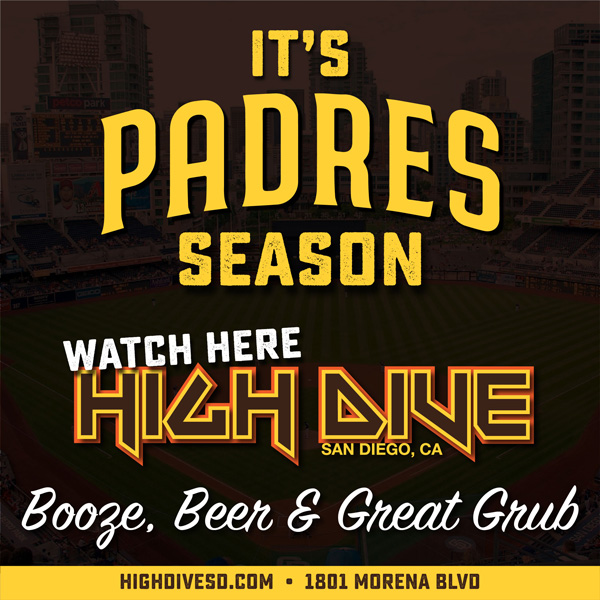 Padres Season is BACK and The High Dive is your destination for all MLB action. We've got beer, booze, plenty of TVs, and damn good grub!
Let's GO, Padres! ⚾️ 🍻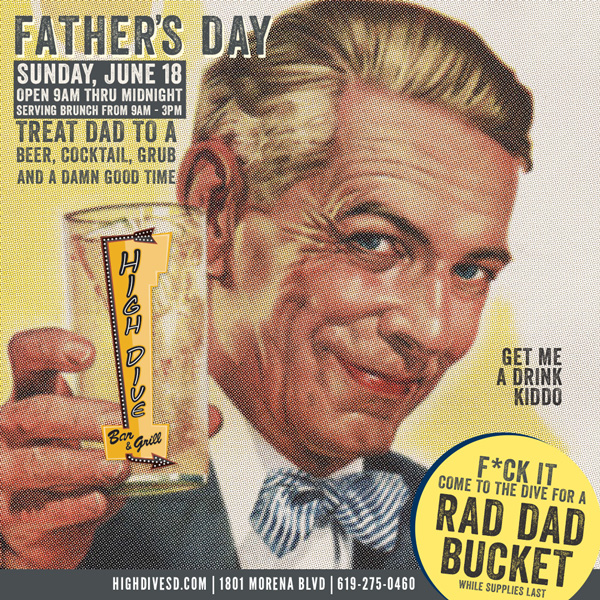 Treat Dad to a beer, cocktail, grub, and a damn good time.
Breakfast is from 9am-3pm!
Show your dad your appreciation for him with brunch, $12 bottles of bubbly, Bloody Marys, and RAD DAD BUCKETS filled with goodies for all the Dads that come into the Dive this Father's Day! (while supplies last)
We can't wait to party with you all at your favorite bar & grill!
+ Father's Day Brunch Bingo at 10am
+ Specials & Full menu will be available